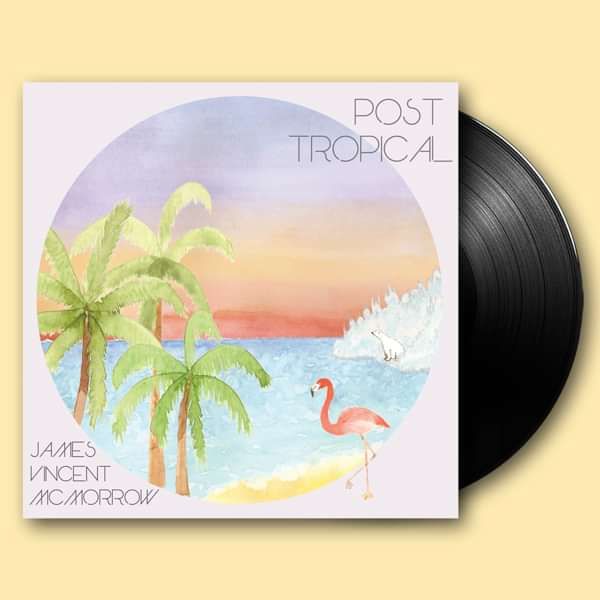 James Vincent McMorrow

Post Tropical (Vinyl)
Tracklisting : 1 - Cavalier 2 - The Lakes 3 - Red Dust 4 - Gold 5 - All Points 6 - Looking At 7 - Repeating 8 - Post Tropical 9 - Glacier 10 - Outside, Digging
By James Vincent McMorrow. Released 2014.
*James Vincent McMorrow: * James Vincent McMorrow's musical life began far removed from the haunting folk and mythic imagery of his debut output. His early love was hardcore rock, and he spent his teens learning to play drums to the likes of Refused, At The Drive In and Glassjaw. It wasn't until he heard Donny Hathaway's 'I Love You More Than You Will Ever Know' that he even considered singing, and because of the high, soulful tone to his voice, James found particular encouragement from female singer/songwriters. James Vincent McMorrow has taken a somewhat circuitous route to success (hardcore rock, hip hop, a house by the Irish Sea and a growing love of folk). Yet he has emerged as a quite brilliant new talent.
Post Tropical: On a pecan farm half a mile from the Mexican border, 'Post Tropical' was born - a collection of sounds and ideas brought to life in rooms where the low frequencies of passing freight trains vibrated in the studio, briefly disturbing the birds in the rafters. And like most new ideas, 'Post Tropical' is hard to describe. It requires attention and engagement. It seduces you towards hidden depths. Post Tropical' is a stunning piece of work. Its broadened horizons may come as a surprise to everyone but James and the people who know him best. The framework of 'Post Tropical' was constructed over eight months.