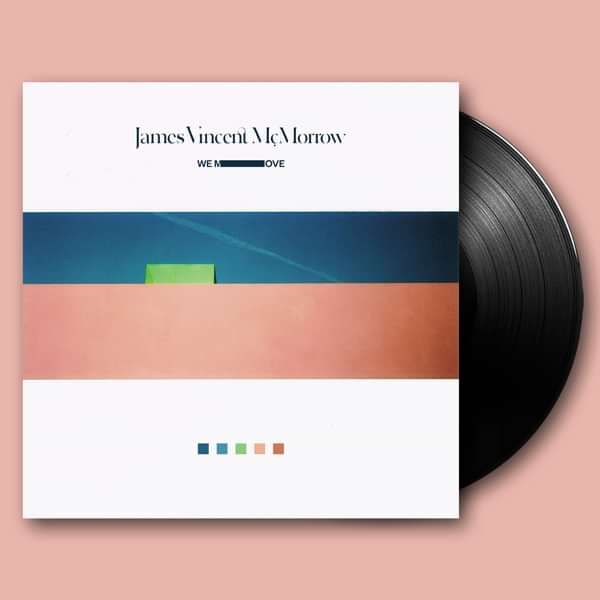 James Vincent McMorrow

We Move (Vinyl)
'We Move' is James Vincent McMorrow's most expansive, generous and ambitious record to date. It is ultimately a record open in its portrait of anxiety and social unease. For McMorrow, it's about celebrating mental fragility – and how we move forward in life. The result is an album about movement – geographically, mentally, emotionally – which remains focused on finding your place in that future.
LP comes in a gatefold sleeve featuring lyrics and artwork, includes MP3 download.
Tracklisting: 1. Rising Water 2. I Lie Awake Every Night 3. Last Story 4. One Thousand Times 5. Evil 6. Get Low 7. Killer Whales 8. Seek Another 9. Surreal 10. Lost Angles